Anitque Channel Back Settee (Tufted)
We were brought this settee, originally a channel back, and were asked to re-upholster it, tufted with velvet. This is yet another style of antique furniture that we absolutely enjoy working on. Not only is this piece great to look at, but it was built to last with a well structured frame, and design. This is a settee that was made to out live it's owners. Materials well spent. Thanks for the work!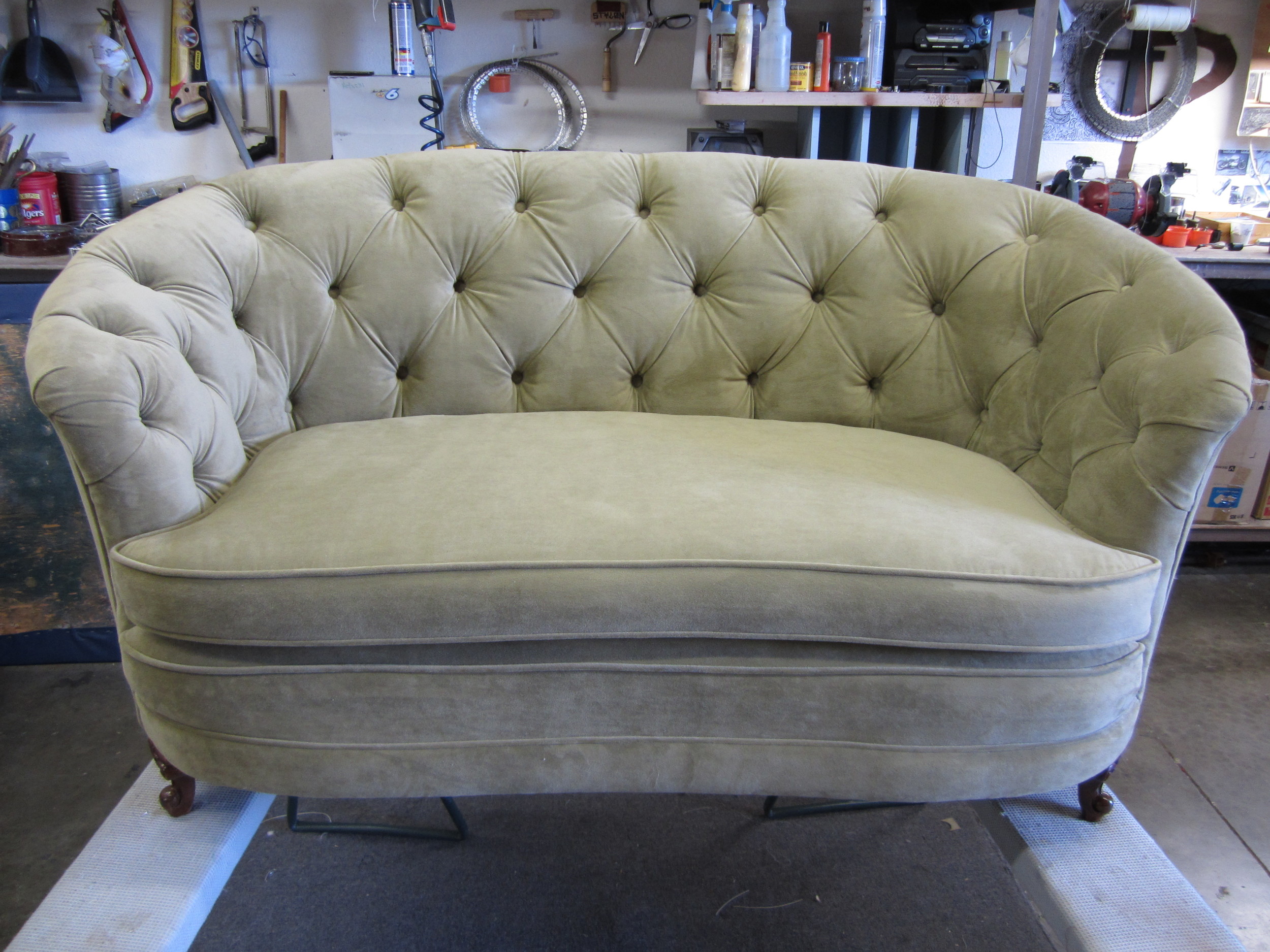 Let us know what you think about our work by commenting below. If you have any questions call us at (909) 946-3229, or email us at styloncustomupholstery@gmail.com.