Wooden Antique Chair
This beautiful piece was a collaboration with our friends over at The Wood Spa (Upland, CA). They refinished the chair and applied the caning to it as well. We–here at Stylon–upholstered it with this fine espresso green leather we ordered from our friends over at Danfield, Inc. (Commerce, CA). Here's the outcome: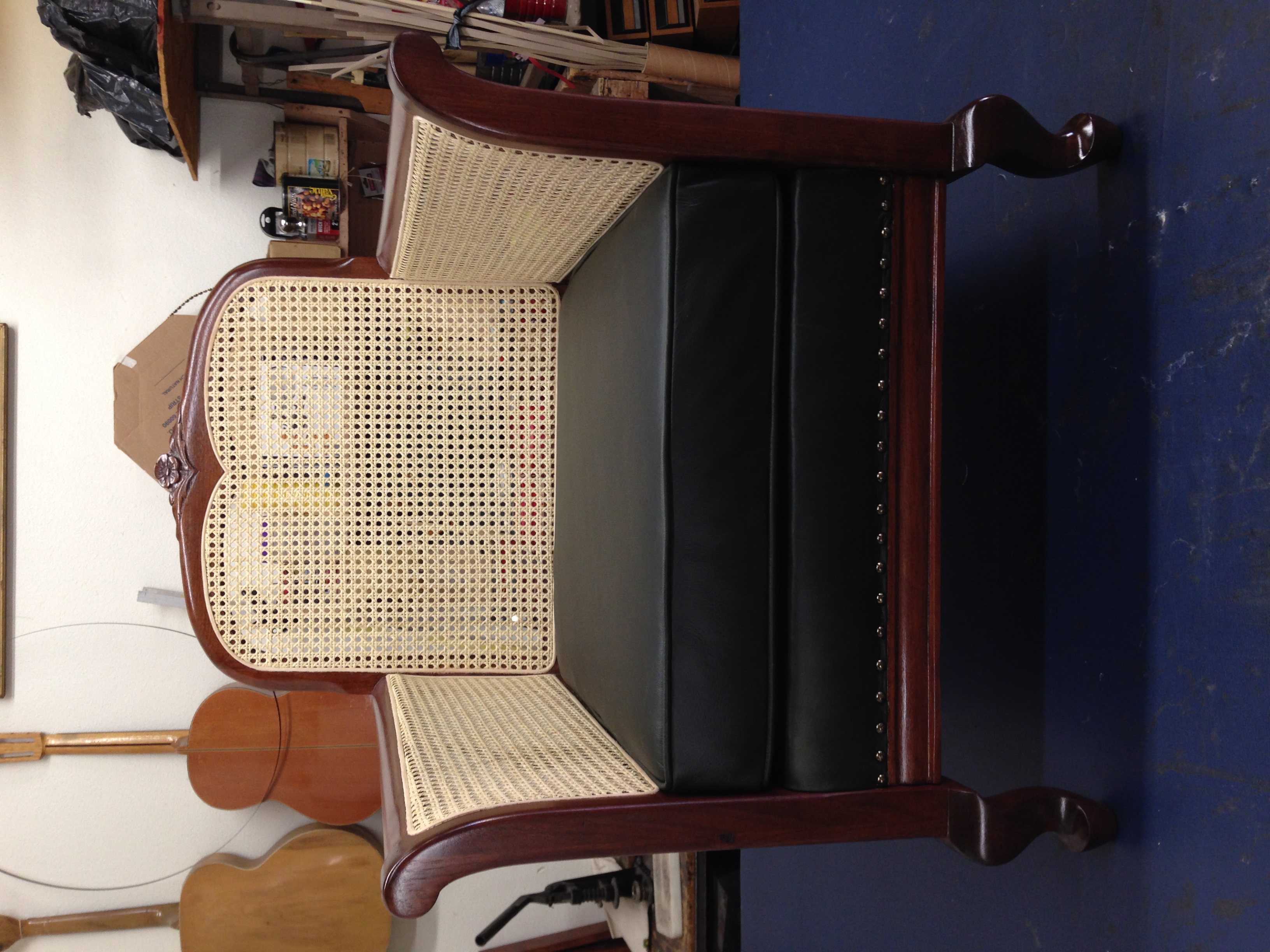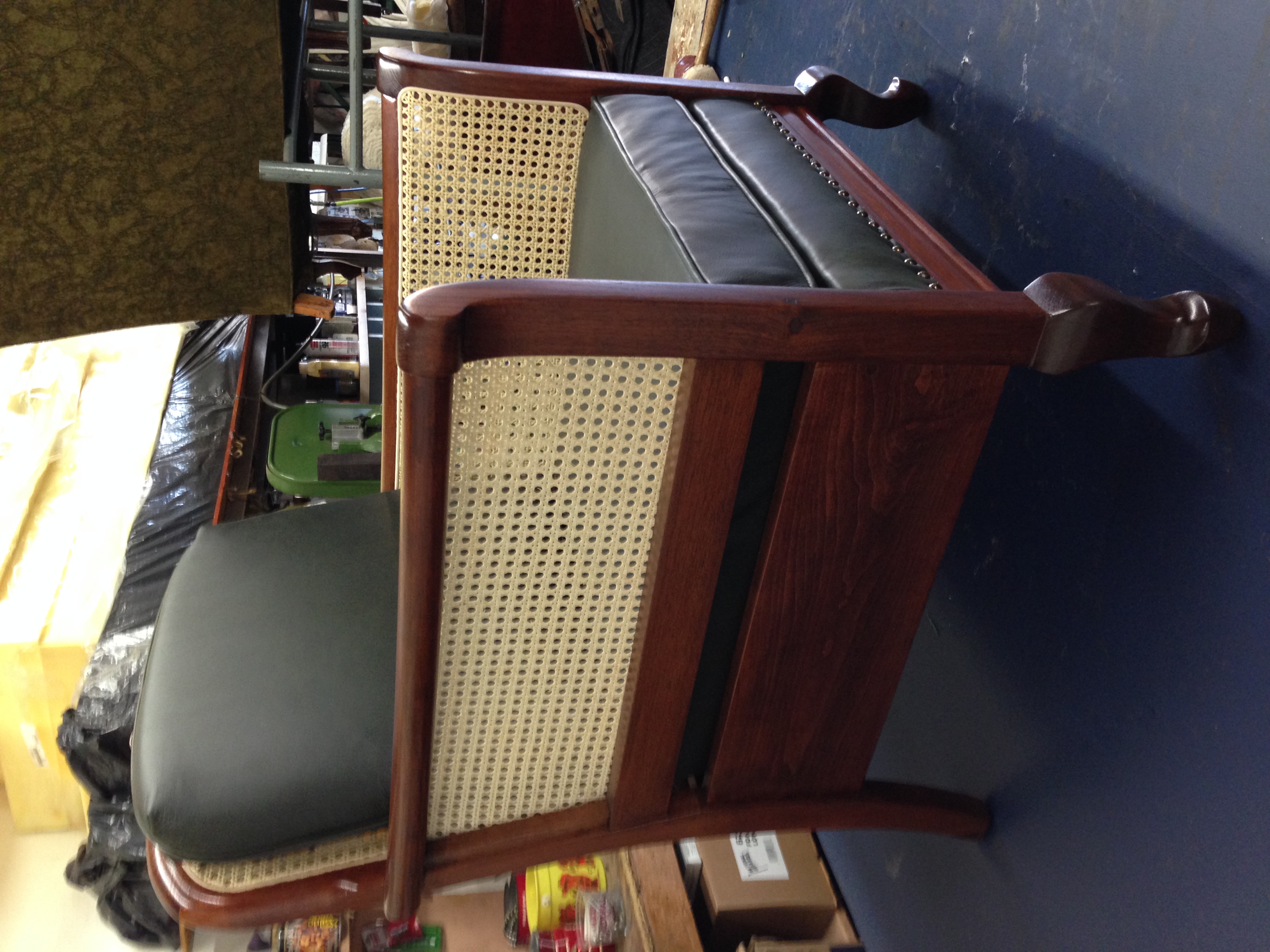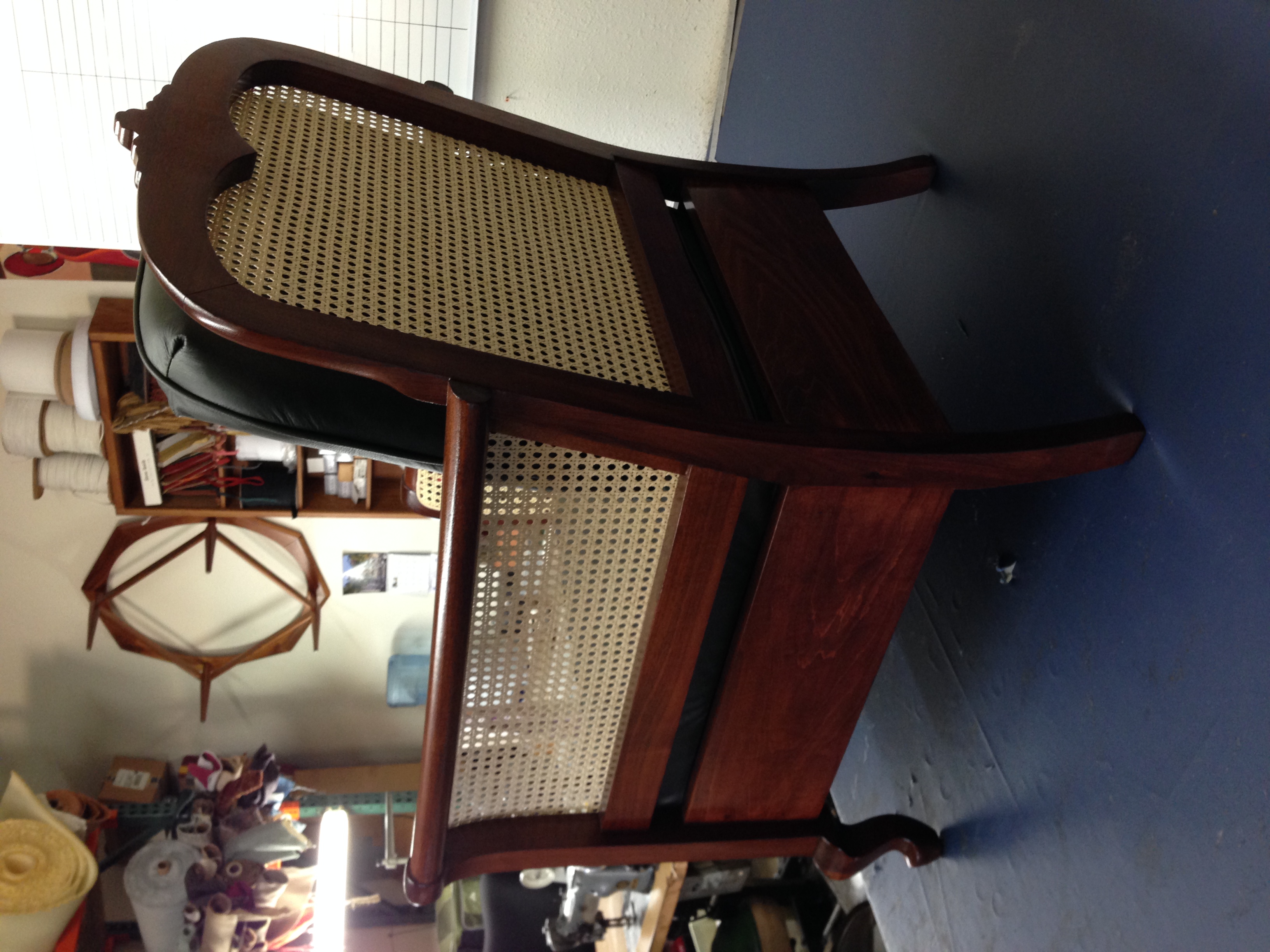 Let us know what you think about our work by commenting below. If you have any questions call us at (909) 946-3229, or email us at styloncustomupholstery@gmail.com.